Events by Xaviars will cater the party of your design at the location of your choice: at a Landmark Building, one of our three restaurants or in your private garden.
Whether you are planning a Wedding, a Bar Mitzvah, a Special Birthday, or an Important Anniversary, we can offer you a team of Professionals whose attention to detail and commitment to the satisfaction of all your guests will ensure that your affair is memorable.
Events by Xaviars under the personal direction of Peter X. Kelly will work to create an event which is unique to your celebration. Our hope is for you to truly feel like a guest at the event you are hosting.
Thank you for choosing "Events by Xaviars".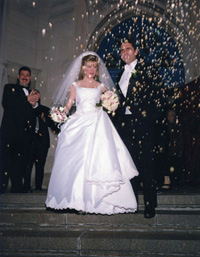 I look forward to meeting with you in the near future.
Respectfully,
Peter X. Kelly
For offsite event inquiries, please contact: Jim Guarasci (845) 268-6555 email: jimg@xaviars.com
---